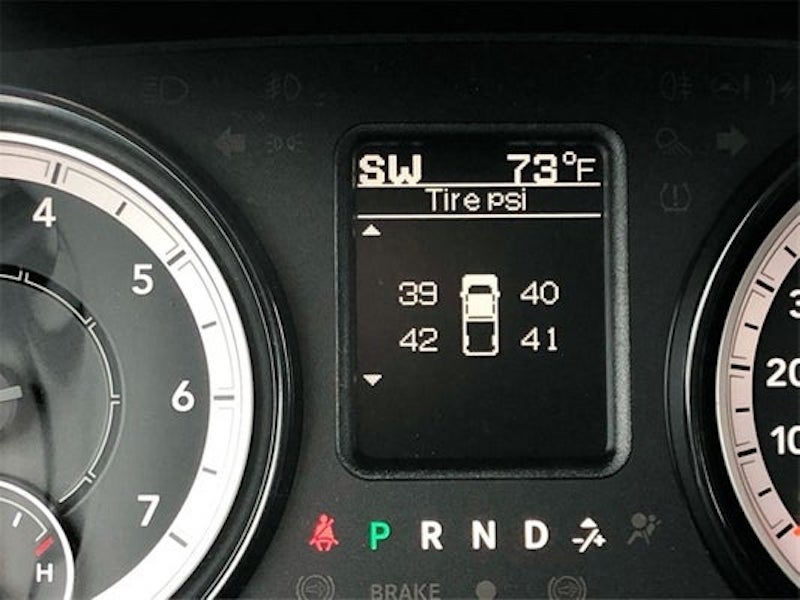 TPMS (Tire Pressure Monitoring System) Light Inspection
The Tire Pressure Monitoring System is technology on many newer cars that will alert you if your tires are too low on air pressure. When tires are too low the warning light will flash. This is a great convenience because you may not notice a low tire until it is flat or blows out while you are driving. The light and warning system are pieces of equipment, however, and they can have problems. There are times when it can give a false alarm or not even function. This is why it is a good idea to get it checked at Green Dodge in Springfield, IL. We are a short drive from Decatur, Jacksonville, Lincoln, and Taylorville, IL.
Check Engine Light – TPMS Alert
The warning light is a great convenience, but it can be frustrating when it does not work properly. We all know we should check the tire pressure regularly, but many of us do not think to actually do it. The warning system is a system that will do the checking for you. Making sure this light is working properly will give you a lot of peace of mind, knowing that your tires are fine. Knowing it will let you know if they are not fine can be a lifesaver. A certified technician with the proper diagnostic equipment is needed to check this system properly.
Getting to the Bottom of this Warning Light
Tires are what support your car, and they rely on having pressurized air inside them. If tires are not inflated properly, the tires will wear out much faster and could blow out in certain driving conditions. They can also go flat and leave you stranded. The warning system is a great way to prevent these situations from happening. When it goes off you also want to know it is because there really is a problem. Getting this system checked out when you do your yearly maintenance is a good idea. The light can come on in cold weather and will go off once the tires get warm. If that does not happen, it is a good idea to get it checked.
---
Green Dodge Ram Service Center in Springfield, IL
At Green Dodge, we can make sure your car is working properly. Remember we are just a short drive from Decatur, Jacksonville, Lincoln, and Taylorville, IL. This testing will not take long, so you may relax in our comfortable waiting Area with TV, complimentary coffee, snacks and free WiFi. We also have an express service lane, early-bird hours, Saturday hours, shuttle service, and rental cars available for your convenience. We have Goodyear tires, as well as Mopar Performance Parts in our Mopar Parts and Gear boutique. We offer lifetime powertrain protection on all our cars. At Green Dodge, we are a community involved dealership and treat our customers right.
---